Message From The Executive Director
Hello,
I am happy to announce that we will now be known as CEC Health Care. This name change will underscore our commitment to partnering with those we serve in promoting their health and overall well-being. The name "Charles Evans Center" did not seem to covey to the public that we are a health care company. The name "CEC Health Care" will tell people who we are and what we do, in a more direct, concise way.
Over the next few weeks we look forward to rolling out our rebranded material including our website, social media, printed materials and signage. The name and logo update will be for marketing purposes. Our corporate name will remain the Charles Evans Center.
Please look out for the announcement to the public on our social media platforms!
Thank you,
James R. Dolan, Jr., DSW, LCSW
---
Mission of CEC Health Care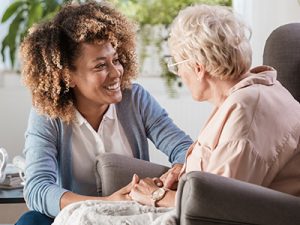 To provide access to high-quality and comprehensive medical, dental, and behavioral healthcare. To improve the well-being and quality of life of individuals who have historically been medically underserved. CEC's unique approach to healthcare includes:
Patient-Centered Care
Cultural Sensitivity
Healthcare at an Affordable Cost
Multilingual Services
CEC Health Care, formerly known as the Charles Evans Center (CEC), is a not-for-profit organization that operates a Federally Qualified Health Center, various licensed behavioral health treatment services, specialized support services, and a mental health residential program.
In Fall of 2023, we began "doing business as" CEC Health Care to reflect the expansion of services offered at all three of our locations. Learn more about our history here.
We are proud to provide Care with Excellence and Compassion to underrepresented populations, and we always strive to meet the unique healthcare needs of each person served, including individuals with intellectual and developmental disabilities, and those with serious mental health and substance use concerns.
Learn more about our services here and our truly integrated, and culturally informed approach to care delivery. Our services are available to all community members and Medicare, Medicaid, Medicaid Managed Care, and private insurance plans are accepted. We also provide care to individuals with limited incomes with a focus on preventative healthcare and wraparound supportive services to ensure healthy lifestyles.