Dental Services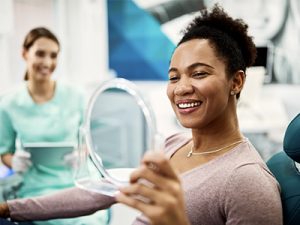 CEC Health Care has a team of full-time dentists and dental assistants who provide a full spectrum of dental care.
CEC provides quality, professional dental healthcare to improve your dental health. Keeping your mouth healthy could lower your risk of serious health problems. CEC providers give high-quality dental care in a clean, state-of-the-art environment.
Dental Services are available in our Bethpage, Glen Cove and Hauppauge locations and select consultations are available via Telehealth.
For more information or to make an appointment contact us at (516) 622-8888.