Mental & Behavioral Health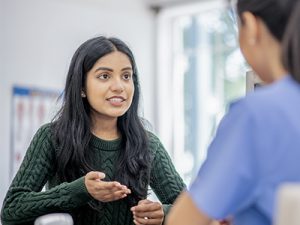 CEC Health Care behavioral health team of highly trained psychiatrists, licensed clinical social workers, licensed mental health counselors, licensed creative arts therapists and psychiatric nurse practitioners are dedicated to supporting each individual's recovery journey.
CEC provides comprehensive mental health services including assessment, diagnosis, and treatment for people with mental health concerns, adjustment issues and addiction treatment concerns. We provide the highest quality care based on best practices and work collaboratively with each person and family to address mental health issues. CEC's goal is to assist our clients in achieving their emotional health goals.
Behavioral and Mental Health Services are available in our Bethpage, Glen Cove and Hauppauge locations and virtual care is also available.
For more information or to make an appointment contact us at (516) 622-8888.