History of CEC Health Care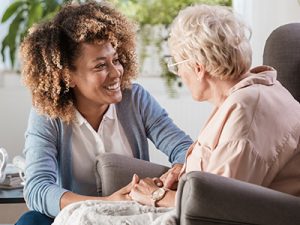 CEC Health Care, formerly known as the Charles Evans Center (CEC), is a not-for-profit organization that operates a Federally Qualified Health Center, various licensed behavioral health treatment services, specialized support services, and a mental health residential program.
Prior to the establishment of CEC as a separately incorporated entity, its services were delivered under the auspice of our trusted community partner, ACLD (Adults and Children with Learning and Developmental Disabilities).   CEC began with a focus on serving those with intellectual and developmental disabilities, and it was determined that we could best meet the health care needs of those with I/DD by becoming a Federally Qualified Health Center.
With this mission in mind, the Board of Directors of ACLD voted to establish a new entity known as the Charles Evans Center, to become a Federally Qualified Health Center, on their campus in Bethpage, and ground broke for the new building the following year. In the years since, CEC has also added a Suffolk County clinic in Hauppauge, expanding it's ability to care for individuals with intellectual and developmental disabilities across Long Island, NY. To this day, we still care for many of the men and women supported in ACLD's programs.
Our story then entered a new chapter in 2019 when the Melillo Center for Mental Health merged into CEC.  The Melillo Center was a longtime pillar of the Glen Cove community, and with this move we expanded of scope to include behavioral health clinics licensed by the NYS Office of Mental Health and the NYS Office of Addiction Services and Supports, an OMH licensed Assertive Community Treatment team, OMH licensed and funded mental health housing, and various specialized support services.  Since that time, CEC has added a Health Home Care Management operation, and various programs that enhance our ability to provide community-based outreach, assessment and referral services.
In Fall of 2023, we began "doing business as" CEC Health Care to reflect the expansion of services offered at all three of our locations. Today we are proud to provide Care with Excellence and Compassion to underrepresented populations, and we always strive to meet the unique healthcare needs of each person served, including individuals with intellectual and developmental disabilities, and those with serious mental health and substance use concerns.
Learn more about our services here and our truly integrated, and culturally informed approach to care delivery. Our services are available to all community members and Medicare, Medicaid, Medicaid Managed Care, and private insurance plans are accepted. We also provide care to individuals with limited incomes with a focus on preventative healthcare and wraparound supportive services to ensure healthy lifestyles.