Welcome to Charles Evans Center!
Family Medicine Doctor in Levittown That Accepts Medicare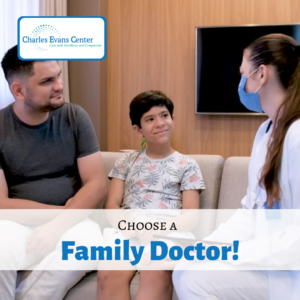 Charles Evans Center – A Federally Qualified Health Center (FQHC)
The mission of Charles Evans Center (CEC) is to provide high-quality, comprehensive healthcare to underserved community members with limited incomes including those with autism, learning and developmental disabilities, and behavioral and mental health concerns. Looking for a Family Medicine Doctor in Levittown That Accepts Medicare? Contact The Charles Evans Center today for more information.
Overseen by culturally sensitive, credentialed medical staff, our patient-centered approach, high-quality primary and specialty services are provided regardless of a patient's background or ability to pay.
Why Charles Evans Center?
CEC provides a team-based approach by putting the patient at the center of their care. Using the highest standard of medical care we give the patients the tools they need to achieve a healthy lifestyle.
CEC Board Certified physicians provide more than healthcare, they provide life care.
Insurance & Payment
CEC accepts Medicare, Medicaid and all Medicaid Managed Care Plans and Commercial Insurance with out-of-network benefits. A sliding fee scale is available. For more information please contact our office at (516) 622-8888.
Office Hours & Locations
Nassau County
857 South Oyster Bay Road, Bethpage, NY 11714
(516) 622-8888
Monday through Thursday, 8:00 a.m. – 8:00 p.m.
Friday, 8:00 a.m. – 5:00 p.m
Glen Cove
113 Glen Cove Avenue, Glen Cove, NY 11542
(516) 676-2388
Suffolk County
305 Oser Avenue, Hauppauge, NY 11788
(631) 524-5290
Monday through Friday, 9:00 a.m. – 5:00 p.m
Chemical Dependency Clinic
Monday: 9:00 am – 8:00 pm
Tuesday: 8:00 am – 8:00 pm
Wednesday: 9:00 am – 8:00 pm
Thursday: 9:00 am – 8:00 pm
Friday: 9:00 am – 5:00 pm
Mental Health Clinic
Monday: 9:00 am – 5:00 pm
Tuesday: 9:00 am – 7:00 pm
Wednesday: 9:00 am – 7:00 pm
Thursday: 9:00 am – 7:00 pm
Friday: 9:00 am – 5:00 pm
---
What Does a Family Medicine Doctor Do?
Many people think that a pediatrician is the only doctor you can take your child to, and adults can only see internal medicine physicians for their annual checkups. However, family medicine doctors are an all-in-one type of practice. A family medicine doctor can treat people of all genders and ages. That means kids, adults, and the elderly can see a family medicine physician. It is also possible for family medicine doctors to specialize in specific areas such as urgent care, public health, and sports medicine. Charles Evans Center has experienced Family Medicine Doctors that focus on providing ethical, encompassing care for you and your family. Suppose you are looking for a doctor who can help everyone in your family and for a doctor that accepts Medicare. In that case, we recommend you make an appointment with our Family Medicine Doctor in Levittown That Accepts Medicare. 
General Duties
A family medicine doctor works to provide a range of services to help patients of all ages in the community. They primarily focus on the following:
Healthy Lifestyle Counseling: promote healthy living and specific lifestyle choices to promote health. 
Health Risk Assessments: to help identify family history and other predisposing conditions
Immunizations (ranging from childhood vaccinations to adult regular maintenance vaccinations) 
Routine Checkups: this includes well visits and annual physicals for babies, children, and adults
Serving as the First Contact for the Patient: A family medicine doctor will help make initial diagnoses and help connect the patient to the proper specialist required for further treatment.
Screening Tests: Completing testing to diagnose certain conditions/illnesses 
Treatment of Common Chronic Conditions: The doctor will monitor chronic conditions impacting the patient and prescribe required medications 
If you are looking for a primary care physician who can see your entire family, we recommend visiting our Family Medicine Doctor in Levittown That Accepts Medicare.
Contact Our Family Medicine Doctor in Levittown That Accepts Medicare
Charles Evans Center provides a wide variety of services for our patients. We want to highlight our fantastic family medicine doctors who work hard to provide for their patients and focus on ensuring their patients receive all-encompassing care. We strongly recommend that you check out our Family Medicine Doctor in Levittown That Accepts Medicare. Contact our office today to schedule your appointment.
---
Contact Our Family Medicine Doctor in Levittown That Accepts Medicare
---
What Does a Family Doctor Treat?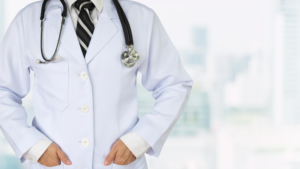 If you're sick or in pain, you may be thinking about a trip to the doctor. But there are so many specialists, it's hard to figure out where to start. That's why it may be the best option to visit a Family Medicine Doctor in Levittown That Accepts Medicare first, among many other reasons. At Charles Evans Center, we want you to know that you will be treated with the utmost care and compassion.
Family doctors see every age of patient for many types of care; an internist typically sees adults while a pediatrician sees children. A family doctor's way of seeing patients helps to build a relationship with them over many years while treating and often helps in diagnostics. 
Duties of a Family Doctor
For example, if a patient has headaches, a doctor in an ER that may not know the patient well might recommend an MRI of the brain. But a Family Medicine Doctor in Levittown That Accepts Medicare may know that you have been feeling your best lately overall and might ask more about the stress in your life. 
Here are just a few of the things a family doctor will treat:
Heart disease

Pregnancy

Sinus infection

Urinary tract infection

Arthritis

Skin rashes

Sprains or strains
Family doctors can treat many different ailments, and in a non-emergency situation, it may be best to see a family doctor before seeking out a specialist. Specialists often are more expensive than a family doctor and may not accept all insurances. Our office even includes dentistry, podiatry, and mental health treatment alongside our family doctors and can recommend specialty services that accept Medicaid if you need further information.
Procedures Performed By Family Doctors
Did you know that a Family Medicine Doctor in Levittown That Accepts Medicare can also perform procedures? Family doctors are often affiliated with hospitals and may either perform a procedure themselves or coordinate with a hospital or specialist for you. Here are a few of the procedures a family doctor may perform:
School or yearly physical exam

Cancer screenings

Vaccinations

Colonoscopy

Spirometry

Muscular-skeletal injections

Ultrasound imaging

Suturing lacerations
You may be thinking about cost when you hear about procedures like these. But a family doctor will be the less expensive option as opposed to staying in a hospital.
Many insurances will not cover every part of a hospital stay. It is oftentimes at their discretion what kind of procedures and the length of stay they deem appropriate to cover. However, a Family Medicine Doctor in Levittown That Accepts Medicare may be the best option for your treatment.
Benefits of Seeing a Family Doctor
One of the other benefits of seeing a family doctor is that they often live in the community they serve. This can provide them with vital information about the community and public health in the area and how best to treat you. Something like knowing that community housing has been under construction can tell them why you might be coughing or your asthma is agitated lately. Other doctors that work in hospitals may fly in to perform surgeries around the country and may not know you on a community level.
You can be assured that our Family Medicine Doctor in Levittown That Accepts Medicare will do exactly that. Our News & Events page can show you how our office is deeply involved in the community and how we both reassure you and thank our staff for their service to our patients.
Our two doctors–Christine Brown, MD, and Ivy Chung, MD–are Board Certified in Family Medicine. This means that both of our doctors at the Charles Evans Center:
Stay up to date on the latest treatments and technology

Treat with the patient and the community in mind

Committed to meeting high standards in physician quality

Engage with peers and complete ongoing certification
A Board Certification is not just a mark of excellence because it is on a voluntary basis and assures you that the doctor you've chosen cares about you and your community's well-being. 
Contact CEC A Family Medicine Doctor in Levittown That Accepts Medicare
Our doctors understand that seeking treatment may be a scary prospect, but because we care, you will be led through every step of the treatment process. For more information about what we do, contact our office today and book your appointment to get the best care for you!
---
Natural Methods of Boosting your Immune System
Now more than ever, it's important to have a healthy immune system. What many people don't know is there are tons of ways to provide a boost to your immune system that are completely natural and good for the body. Many of these methods are so simple that you can implement them today! However, if you do fall ill, visit the Charles Evans Center, home to the best Family Medicine Doctor in Levittown That Accepts Medicare. Using the following tips will help keep you and your family healthy!
Getting Enough Sleep
Several studies have shown that sleep and immunity have quite a strong correlation. A study of 164 adults found that those who got less than six hours of sleep a night were more likely to catch a cold than those who got more than six hours of sleep. In general, you should shoot for at least seven hours of sleep, giving your body a chance to recharge and rejuvenate. If you have a hard time falling asleep, try to limit your exposure to blue light (the light from your phone, computer, or TV), as it can disrupt your wake/sleep cycle. 
Exercise
Unsurprisingly, exercising regularly improves your overall health, including strengthening your immune system. Engaging in about two and a half hours of moderate exercise (brisk walking, riding a bike, a light jog) per week can have tremendous benefits on your immune system. A recent study found that those who engage in moderate exercise just once a week receive a boost to the effectiveness of their vaccines. Although it may seem simple, just going for a walk is one of the best ways to get exercise and decrease stress simultaneously, and walking for just about 20 minutes a day can make a difference in improving your immune system. Exercise also releases endorphins, which help lower stress levels and pain while increasing happiness. In general, being more active tends to be correlated with reaping more health benefits, so try to do as much physical activity as possible! However, there is such a thing as too much exercise. If you feel extremely burnt out or exhausted, our Family Medicine Doctor in Levittown That Accepts Medicare recommends it may be time to tone it down a notch, as being worn down can make your immune system more vulnerable. 
Diet
What you put into your body has a tremendous impact on the effectiveness of your immune system. It is important to eat as clean as possible and to maximize the number of nutrients your body absorbs. For starters, you should try to drink more water, as although it doesn't fight off bacteria or flush out illness, being dehydrated increases your chances of falling ill. Secondly, try to eat more healthy fats, which tend to reduce inflammation. Chronic inflammation hinders your immune system, making eating more healthy fats a good way to balance out your diet. 
Additionally, try to eat whole plants, whether they be fruits, vegetables, nuts, legumes. These foods are rich in antioxidants, vitamin C, and fiber. Antioxidants specifically help combat inflammation, while vitamin C has been shown to decrease the duration of the common cold, among other benefits. Lastly, limiting your intake of added sugars has numerous benefits, and one study found that those with obesity (which sugar can play a key role in causing) are twice as likely to get the flu than those without it when both parties are vaccinated. Cutting sugar also makes weight loss far easier, promoting general health as well. The following is a list of healthy foods our Family Medicine Doctor in Levittown That Accepts Medicare recommends you should try to incorporate into your diet to boost your immune system. 
Salmon

Chia Seeds

Almonds

Yogurt

Citrus Fruits

Broccoli

Red Bell Peppers

Spinach

Garlic
Managing Stress and Anxiety
Those who are stressed out for long periods of time tend to have an increased risk of inflammation, which makes you more susceptible to illness. Managing your stress by meditating, practicing yoga, keeping a journal, or exercising can help ensure that your immune system is working at an optimal level. Additionally, these activities will help you to think more clearly and feel more at peace as you go through your day. Keeping a positive mindset is also very important for decreasing stress and anxiety, and having positive thoughts is shown to improve resilience to the common cold and the flu. 
Seeking a Family Medicine Doctor in Levittown That Accepts Medicare?
Here at the Charles Evans Center, we care deeply about the health and well-being of our patients. Hopefully, these tips and tricks can help keep you happy and healthy during these trying times. If you are seeking a Family Medicine Doctor in Levittown That Accepts Medicare and would like to learn more about our practice or schedule an appointment contact us! To learn more about insurance/payment options, click here!
---
The Importance Of Preventative Care
As we age, it becomes easy to cut corners when it comes to our health. However, the importance of visiting your physician once per year or more as directed cannot be understated. At Charles Evans Center, we are a multidisciplinary facility committed to providing excellent and affordable care to the traditionally underserved members of the community. We emphasize the importance of preventative medicine to help our patients live long and healthy lives.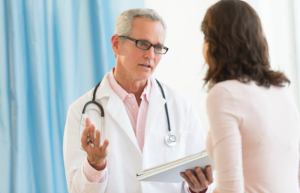 Types Of Routine Exams:
Many aspects go into a person's health. As a multidisciplinary healthcare facility, our team understands this better than most. This is why Charles Evans Center is committed to providing our patients access to the vital medical examinations needed to keep them healthy.  Below are a few examples of the routine exams we offer, and what the practitioner does during them to allow for preventative care to be administered.
Physical Exam:
Take a brief look at your medical history and lifestyle behaviors.

Check your vitals, which include your heart rate, blood pressure, and body temperature.

Perform heart and lung exams.

Administer various other health-related tests.

     

 
Dental Exam/Cleaning:
Examine your tongue, gums, cheeks, and teeth.

Perform X-rays to determine any misalignment issues or impacted teeth.

Call-out any cavities and schedule an appointment to have them filled to fight against tooth decay.  

Thoroughly clean your teeth and gums to remove any plaque or tartar to prevent gum disease.
Gynecological Exam:
Ask questions about your menstrual cycle, sexual activity, and any health changes that have occurred since your last visit.

Perform a pap smear to check for cervical cancer, HPV, and other abnormalities.

Administer pelvic exam to check for STDs and vaginal issues.    

Examine your reproductive organs for complications that may arise during a potential pregnancy.
A Focus On Prevention:
For any medical condition you may face, the best treatment plans will always begin with prevention. It is always one of the main goals we'll focus on during any medical examination. After making a full evaluation of your health, we will provide medical advice and treatment for any issues that need to be resolved. Examples of advice that may be given includes:
Eating more fruits and vegetables and less processed foods.

Going for a thirty-minute walk each day.

Perform strength training at least twice a week.

Cutting back on smoking or consuming alcohol, if you do so.

Increasing your focus on brushing and flossing your teeth. 

Visiting your medical provider more often.
Why Preventative Care Is Important:
While many people attribute illness with having unmissable symptoms, this is not always the case. For many people, symptoms for dangerous illnesses/conditions may lay dormant for weeks or months before presenting themselves.  By the time of their arrival, treatment will be more difficult than it would have been if caught earlier. That is why you must always focus on scheduling and attending routine medical exams.  By doing so, our doctors can catch ailments before they reach a serious state.  Early detection allows our doctors to offer swift treatment, and provide advice on making changes to your lifestyle that prevents illnesses from reoccurring.
---
Directions From Levittown To Our Location in Bethpage!