Family Medicine Doctor on Long Island that Accepts Medicaid
The Charles Evans Center, Family Medicine Doctor on Long Island that Accepts Medicaid(CEC) is a Federally Qualified Health Center (FQHC)* that provides integrated healthcare services at its Bethpage, Hauppauge and now Glen Cove locations. We provide care with excellence and compassion to historically underserved community members with limited incomes including those with autism, learning and developmental disabilities, and behavioral health concerns.
CEC recently merged with the Melillo Center for Mental Health in Glen Cove, a health center with over 40 years of experience serving the community in the heart of Glen Cove. Renamed CEC at Glen Cove, the Family Medicine Doctor on Long Island that Accepts Medicaid will continue to provide supports that include mental health clinic, outpatient chemical dependency outpatient services, assertive community treatment (ACT), supervised community residences, supported housing and respite housing.

The Charles Evans Center a Family Medicine Doctor on Long Island that Accepts Medicaid is licensed by the NYS Department of Health, the NYS Office of Mental Health and the NYS Office of Addiction Services and Supports and is supported by Nassau County Department of Human Services.
Neurologists are specialized physicians that can diagnose and treat issues involving your brain and nervous system. As a multidisciplinary healthcare facility, the Charles Evans Center recognizes the importance of having a trained neurologist as a member of our team. Issues with the brain and nervous system can be difficult to manage for some patients, but you won't have to do it alone. To learn more about the Family Medicine Doctor on Long Island that Accepts Medicaid common conditions that can be treated by a neurologist, please visit our website or contact us for more information.
Epilepsy 
Epilepsy is a disorder that affects the central nervous system. It occurs when one's brain activity becomes abnormal, causing seizures in patients. While this condition is strenuous to handle and keep track of, through the use of medication and other suggested therapies, our neurologist will be able to help patients manage the below symptoms:
Spells of temporary confusion.
Loss of consciousness or awareness.
Uncontrolled movements of the arms and legs.
Feelings of fear, anxiety, or deja vu.
Headaches
Those who experience headaches now and again can find relief through over-the-counter medications and rest. However, there are times where the help of a neurologist is needed for treatment. If any of the below apply to you, it may be time to visit our neurologist:
You experience chronic headaches.
Headaches are accompanied by nausea, dizziness, vomiting, and confusion.
Your headaches have begun directly after suffering a head injury.
Symptoms have progressively gotten worse over time.
Sleep Disorders
Disorders relating to sleep can be highly detrimental to your health, since we rely on sleep for recovery and other benefits. When your body does not receive the necessary amount of sleep, you can spend your days feeling groggy, irritable, and as if you're trapped in a haze. By visiting our neurologist at the Charles Evans Center a Family Medicine Doctor on Long Island that Accepts Medicaid, a variety of sleep disorders can be diagnosed and treated, including some of the following:
Insomnia.
Narcolepsy.
Restless leg syndrome.
Sleep apnea.      
Gynecological Exam:
Ask questions about your menstrual cycle, sexual activity, and any health changes that have occurred since your last visit.
Perform a pap smear to check for cervical cancer, HPV, and other abnormalities.
Administer pelvic exam to check for STDs and vaginal issues.
Examine your reproductive organs for complications that may arise during a potential pregnancy.
As we age, it becomes easy to cut corners when it comes to our health. However, the importance of visiting your physician once per year or more as directed cannot be understated. At Charles Evans Center, we are a multidisciplinary facility committed to providing excellent and affordable care to the traditionally underserved members of the community. We emphasize the importance of preventative medicine to Family Medicine Doctor on Long Island that Accepts Medicaid.
A Focus On Prevention:
For any medical condition you may face, the best treatment plans will always begin with prevention. It is always one of the main goals we'll focus on during any medical examination. After making a full evaluation of your health, we will provide medical advice and treatment for any issues that need to be resolved. Examples of advice that may be given includes:
Eating more fruits and vegetables and less processed foods.
Going for a thirty-minute walk each day.
Perform strength training at least twice a week.
Cutting back on smoking or consuming alcohol, if you do so.
Increasing your focus on brushing and flossing your teeth.
Visiting your medical provider more often.
Why Preventative Care Is Important:
While many people attribute illness with having unmissable symptoms, this is not always the case. For many people, symptoms for dangerous illnesses/conditions may lay dormant for weeks or months before presenting themselves.  By the time of their arrival, treatment will be more difficult than it would have been if caught earlier. That is why you must always focus on scheduling and attending routine medical exams. By doing so, our doctors can catch ailments before they reach a serious state.  Early detection allows our doctors to offer swift treatment, and provide advice on making changes to your lifestyle that prevents illnesses from reoccurring.
Additional Conditions
When you're dealing with an issue that affects your brain or nervous system, receiving a proper diagnosis goes a long way in finding the treatment needed to make a full recovery. At the Charles Evans Center, Family Medicine Doctor on Long Island that Accepts Medicaid our neurologist works with patients to find the right treatment plan for them. In addition to the previously mentioned conditions, other ailments our neurologist may be able to diagnose and create a treatment plan for can include some of the following:
Strokes.
Brain aneurysms.
Brain tumors.
Neurodegenerative diseases.
Neuromuscular diseases.
Infections of the nervous system.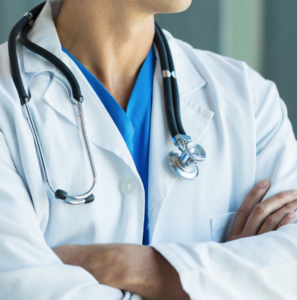 Schedule An Appointment with our Family Medicine Doctor on Long Island that Accepts Medicaid
At the Charles Evans Center, our team is committed to providing the traditionally underserved members of the community with the medical attention and care they deserve. If you're being affected by a brain or nervous system problem, the help of our experienced neurologist may be needed to gain a better understanding of what is taking place. To receive the necessary diagnosis and care, make sure to contact our team today.