Pediatrician in Deer Park That Accepts Medicaid
The Charles Evans Center, Pediatrician in Deer Park That Accepts Medicaid (CEC) is a Federally Qualified Health Center (FQHC)* that provides integrated healthcare services at its Bethpage, Hauppauge, and now Glen Cove locations. We provide care with excellence and compassion to historically underserved community members with limited incomes including those with autism, learning and developmental disabilities, and behavioral health concerns.

CEC recently merged with the Melillo Center for Mental Health in Glen Cove, a health center with over 40 years of experience serving the community in the heart of Glen Cove. Renamed CEC at Glen Cove, the Family Medicine Doctor in Uniondale that Accepts Medicaid will continue to provide supports that include a mental health clinic, outpatient chemical dependency outpatient services, assertive community treatment (ACT), supervised community residences, supported housing, and respite housing.
---
Contact Our Pediatrician in Deer Park That Accepts Medicaid
---
Why Is It Important For Kids To Wash Hands?
Washing your hands is an efficient way to remain healthy. Parents should help their children understand why handwashing is important and encourage them to do so often. If your child becomes sick due to the spread of germs, you can take them to our pediatrician in Deer Park that accepts Medicaid. At the Charles Evans Center, we can help your child get over an illness, such as a cold or flu.
Why Is It Important For Kids to Wash Their Hands?
Handwashing prevents the spread of germs, so children need to do so often. If germs are spread, they can become sick or make other people sick. When your child washes their hands frequently, you do not have to worry about them spreading germs, getting sick, and missing important things. Our pediatrician in Deer Park that accepts Medicaid advises our patients to wash their hands frequently to avoid illness.
When Your Child Should Wash Their Hands
Coming into contact with germs is not a difficult thing to do. We touch so many things throughout our day. Some examples of times your child should wash their hands include the following:
When their hands are dirty

Before eating or touching food

After using the bathroom

Blowing their nose or coughing

After touching pets or other animals

Playing outside

Visiting a person who is sick
How Your Child Should Properly Wash Their Hands
Washing your hands is only efficient if it is done so correctly. Here are the steps you should teach your child to follow when washing their hands:
Wet your hands with cold or warm water.

Apply soap to your hands and lather.

Rub your hands together for at least 20 seconds.

Rinse your hands thoroughly with water.

Dry your hands completely using a clean towel or paper towel.
Contact Our Pediatrician in Deer Park That Accepts Medicaid
If your child doesn't wash their hands properly or enough times, they can become sick. Our pediatrician in Deer Park that accepts Medicaid can help treat your child's sickness at the Charles Evans Center. Contact our team if your child does become sick and needs medical attention from our pediatrician.
---
What Does a Family Doctor Treat?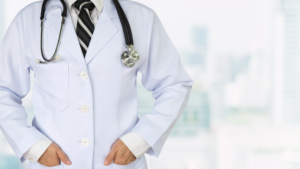 If you're sick or in pain, you may be thinking about a trip to the doctor. But there are so many specialists, it's hard to figure out where to start. That's why it may be the best option to visit a pediatrician in Deer Park that accepts Medicaid first, among many other reasons. At Charles Evans Center, we want you to know that you will be treated with the utmost care and compassion.
Family doctors see every age of patient for many types of care; an internist typically sees adults while a pediatrician sees children. A family doctor's way of seeing patients helps to build a relationship with them over many years while treating and often helps in diagnostics. 
Duties of a Family Doctor
For example, if a patient has headaches, a doctor in an ER that may not know the patient well might recommend an MRI of the brain. But a pediatrician in Deer Park that accepts Medicaid may know that you have been feeling your best lately overall and might ask more about the stress in your life. 
Here are just a few of the things a family doctor will treat:
Heart disease

Pregnancy

Sinus infection

Urinary tract infection

Arthritis

Skin rashes

Sprains or strains
Family doctors can treat many different ailments, and in a non-emergency situation, it may be best to see a family doctor before seeking out a specialist. Specialists often are more expensive than a family doctor and may not accept all insurances. Our office even includes dentistry, podiatry, and mental health treatment alongside our family doctors and can recommend specialty services that accept Medicaid if you need further information.
Procedures Performed By Family Doctors
Did you know that a pediatrician in Deer Park that accepts Medicaid can also perform procedures? Family doctors are often affiliated with hospitals and may either perform a procedure themselves or coordinate with a hospital or specialist for you. Here are a few of the procedures a family doctor may perform:
School or yearly physical exam

Cancer screenings

Vaccinations

Colonoscopy

Spirometry

Muscular-skeletal injections

Ultrasound imaging

Suturing lacerations
You may be thinking about cost when you hear about procedures like these. But a family doctor will be the less expensive option as opposed to staying in a hospital.
Many insurances will not cover every part of a hospital stay. It is oftentimes at their discretion what kind of procedures and the length of stay they deem appropriate to cover. However, a pediatrician in Deer Park that accepts Medicaid may be the best option for your treatment.
Benefits of Seeing a Family Doctor
One of the other benefits of seeing a family doctor is that they often live in the community they serve. This can provide them with vital information about the community and public health in the area and how best to treat you. Something like knowing that community housing has been under construction can tell them why you might be coughing or your asthma is agitated lately. Other doctors that work in hospitals may fly in to perform surgeries around the country and may not know you on a community level.
You can be assured that our pediatrician in Deer Park that accepts Medicaid will do exactly that. Our News & Events page can show you how our office is deeply involved in the community and how we both reassure you and thank our staff for their service to our patients.
This means that both of our doctors at the Charles Evans Center:
Stay up to date on the latest treatments and technology

Treat with the patient and the community in mind

Committed to meeting high standards in physician quality

Engage with peers and complete ongoing certification
A Board Certification is not just a mark of excellence because it is on a voluntary basis and assures you that the doctor you've chosen cares about you and your community's well-being. 
Contact Charles Evans Center Today To Learn More!
Our doctors understand that seeking treatment may be a scary prospect, but because we care, you will be led through every step of the treatment process. For more information about what we do, contact our office today and book your appointment to get the best care for you!
---
Am I Sick or Do I Have Spring Allergies?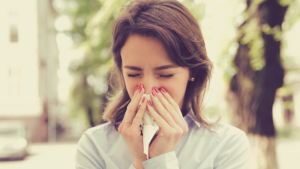 With Spring coming up, we get to look forward to nice weather and beautiful flowers. However, with Spring comes Spring allergies! Spring allergies can be incredibly uncomfortable and annoying. They cause you to experience a runny nose, itchy eyes, and a sore throat. These symptoms can also be indicative of other things such as the common cold. Charles Evans Center a pediatrician in Deer Park that accepts Medicaid and can help you tell the difference between spring allergies and other illnesses.
What Are Spring Allergies?
The most common trigger for spring allergies is pollen, which can be found in most plants, trees, and bushes. Although you may not have many plants near you, you may still experience spring allergies because pollen can travel for miles in the wind. Pollen is a yellowish powder that is used to fertilize other plants in order to reproduce. Pollen usually begins to come out once the weather begins to get warmer, usually towards the beginning of spring into April. Some common symptoms of spring allergies you may experience are:
Itchy and runny nose,

Puffy, itchy, and watering eyes,

Sneezing.
How Are Spring Allergies Treated?
Spring allergies can be treated using a variety of medications and nasal sprays. The most used form of treatment is an over the counter antihistamine in the form of Claritin, Zyrtec, or Benadryl pills. Nasal sprays usually contain a steroid in order to reduce inflation and congestion. These treatments can be combined to treat various symptoms.
What Else Could My Symptoms Be?
We have seen many cases of spring allergies, and understand how similar they can be to other illnesses. Colds are very common and share most of the same symptoms as spring allergies. Unlike spring allergies, colds usually occur in the winter. However, colds can occur any time of the year.
How is the Common Cold Treated?
There is no cure all for the common cold, but you can take different treatments to relieve different symptoms. Here are treatment options you may be given when receiving from our pediatrician in Deer Park that accepts Medicaid:
Cough medicine

Pain relievers such as Tylenol or Ibuprofen

Decongestants

Sore throat remedies such as cough drops or tea 
How Do I Tell The Difference?
Being able to tell the difference between allergies and sickness is important so you know when to seek pediatrician in Deer Park that accepts Medicaid. The biggest difference between the two is that spring allergies usually last for weeks at a time, while the common cold usually lasts about a week. Other differences you may experience with illness and not spring allergies are:
You may experience a fever when you are sick, but never when you are experiencing only spring allergies,

Body aches are common when sick, but are not associated with spring allergies,

Fatigue is sometimes seen with spring allergies but is not common like it is when sick with other illnesses.
When to Seek Pediatrician in Deer Park That Accepts Medicaid?
When you develop or are experiencing spring allergies, you may think to yourself whether or not you really need to see a doctor. Charles Evans Center recommends visiting a doctor to discuss proper treatment of your symptoms, and to verify what you are experiencing is spring allergies. If you are not experiencing spring allergies, treatment options will be explored for your illness. If you are experiencing spring allergies then you may be advised to visit an allergy specialist, also known as an Allergist. 
Contact Charles Evans Center Today!
Charles Evans Center offers a pediatrician in Deer Park that accepts Medicaid and treats many cases of seasonal allergies and other illnesses that could initially appear to be allergies. With spring allergies causing symptoms such as sneezing, runny nose, and itchy eyes, it is important to treat them. It is also important to know when your condition is not spring allergies because the treatment will be different and you do not want to get anyone else sick.