Welcome to Charles Evans Center!
Psychiatrist in Deer Park That Accepts Medicaid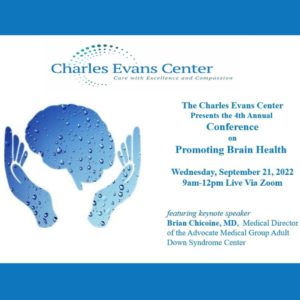 Charles Evans Center – A Federally Qualified Health Center (FQHC)
The mission of Charles Evans Center (CEC) is to provide high-quality, comprehensive healthcare to underserved community members with limited incomes including those with autism, learning and developmental disabilities, and behavioral and mental health concerns. Looking for a Psychiatrist in Deer Park That Accepts Medicaid? Contact The Charles Evans Center today for more information.
Overseen by culturally sensitive, credentialed medical staff, our patient-centered approach, high-quality primary and specialty services are provided regardless of a patient's background or ability to pay.
Why Charles Evans Center?
CEC provides a team-based approach by putting the patient at the center of their care. Using the highest standard of medical care we give the patients the tools they need to achieve a healthy lifestyle.
CEC Board Certified physicians provide more than healthcare, they provide life care.
Insurance & Payment
CEC accepts Medicare, Medicaid and all Medicaid Managed Care Plans and Commercial Insurance with out-of-network benefits. A sliding fee scale is available. For more information please contact our office at (516) 622-8888.
Office Hours & Locations
Nassau County
857 South Oyster Bay Road, Bethpage, NY 11714
(516) 622-8888
Monday through Thursday, 8:00 a.m. – 8:00 p.m.
Friday, 8:00 a.m. – 5:00 p.m
Glen Cove
113 Glen Cove Avenue, Glen Cove, NY 11542
(516) 676-2388
Suffolk County
305 Oser Avenue, Hauppauge, NY 11788
(631) 524-5290
Monday through Friday, 9:00 a.m. – 5:00 p.m
Chemical Dependency Clinic
Monday: 9:00 am – 8:00 pm
Tuesday: 8:00 am – 8:00 pm
Wednesday: 9:00 am – 8:00 pm
Thursday: 9:00 am – 8:00 pm
Friday: 9:00 am – 5:00 pm
Mental Health Clinic
Monday: 9:00 am – 5:00 pm
Tuesday: 9:00 am – 7:00 pm
Wednesday: 9:00 am – 7:00 pm
Thursday: 9:00 am – 7:00 pm
Friday: 9:00 am – 5:00 pm
---
Living with Anxiety
Everyone experiences anxiety at some point in their life, but for many people, this anxiety becomes chronic and debilitating. When your anxiety becomes this bad, this is a sign of an anxiety disorder. People with anxiety disorders often have constant anxiety about situations that other people wouldn't think much about. Many people suffering also have panic attacks. Some anxiety disorders include generalized anxiety disorder, social anxiety, separation anxiety, and panic disorder. Having an anxiety disorder can make it hard to live your day-to-day life. You should see a doctor if your anxiety is starting to interfere with your work, relationships, or just life in general, if you are having difficulty controlling your anxiety, or if you develop depression or suicidal thoughts. Most people treat their anxiety with a combination of psychotherapy and medication. However, there are things you can do to help yourself live with anxiety. If you are suffering from anxiety seeing a psychiatrist in deer park that accepts medicaid can help you learn to manage it. The Charles Evans Center has amazing doctors who specialize in behavioral and mental health. 
Tips For Living With
Don't let negative thoughts get through.

When you start thinking negatively, try to remember the facts, so you don't spin out of control.

Practice breathing exercises

Breathing exercises can help lower your heart rate and calm you down.

Go for a walk or exercise.

Focusing on yourself rather than your thoughts can help lessen your anxiety. In addition, exercising helps calm you down. 

Journal

Journaling your thoughts can help you because it takes your thoughts out of your head and puts them in a tangible space

Learn your symptoms

Learn what your symptoms are so that when they start, you can start using your coping mechanisms early to avoid your anxiety from spiraling out of control
Visit CEC, A Psychiatrist in Deer Park That Accepts Medicaid
The Charles Evans Center has three locations throughout Long Island that offer all sorts of medical care, including a mental health clinic. If you are dealing with anxiety or other mental health issues, contact us and make an appointment today.
---
Contact Our Psychiatrist in Deer Park That Accepts Medicaid
---
What Does A Psychiatrist Do For Anxiety?
Anxiety is a feeling of fear and uneasiness. The average person experiences anxiety at least a few times in their life. This is called occasional anxiety. However, some people may experience anxiety at a heightened level with widespread symptoms. During these difficult times, people are limited in resources, preventing them from receiving the help they need. At The Charles Evans Center, our psychiatrist in Deer Park that accepts Medicaid provides the best care to underserved communities.
What is Anxiety?
According to WebMD, anxiety is a common emotion caused by the brain's reaction to stress. For example, public speaking may cause your body to freeze up in front of an audience, confrontation may be nerve-wracking, or being in a big group of people. These symptoms are common in people. However, symptoms vary:
Nervousness or restlessness
Being on high alert
Sense of danger, panic, doom
Increased heart rate
Hyperventilation
Sweating
Shaking
Unable to focus
No control of emotion
Avoiding things or places that trigger anxiety
When it comes to anxiety, people experience a variety of symptoms. Our psychiatrist in Deer Park that accepts Medicaid will work with you to determine a diagnosis and treatment plan to get your life back.
What are the Different Types of Anxiety Disorder?
While people experience occasional anxiety, some may experience an anxiety disorder that affects their daily lives. An anxiety disorder is a constant feeling of being overwhelmed and anxious. Several types of anxiety disorders include:
Generalized Anxiety Disorder: A feeling of constant worry and a high alert for no specific reason.
Panic Disorder: Panic Disorders are common among people with constant anxiety. Typically, they will experience panic attacks caused by a tight chest, sweating, and increased heart rate. Some people mistake a panic attack for a heart attack.
Social Anxiety Disorder: Social Anxiety Disorder is a feeling of overwhelming fear in social situations. People often focus on self-consciousness due to the fear of speaking, judgment, and embarrassment.
Phobias: Specific phobias of objects, places, or situations can trigger the intensity of fear and stress. Typically, phobias go beyond the average or "normal" feeling of fear.
What Causes Anxiety Disorders?
Many factors cause the state of anxiety. Besides stressful situations, events, and fears, anxiety has been linked to genetics, brain chemistry, environmental stress, drug use, and medical conditions. While these are possible and common links, those at risk of Anxiety disorders have:
History of mental health disorder
Childhood abuse (sexual, physical, or emotional)
Trauma
Negative life events
Chronic conditions
Drug use
Low self-esteem
While there is no exact root cause for anxiety disorders, the following factors play a role in the life of people. Anxiety is common and treated by psychologists and psychiatrists.
What Does a Psychiatrist Do for Anxiety?
Psychiatrists are trained to assess, diagnose, treat, and prevent mental illness. Mental health is important to recognize because we may have uncontrollable emotions and actions that drastically affect our life. That is why our psychiatrist in Deer Park that accepts Medicaid, will be able to help you during your most vulnerable time. With the help of a psychiatrist, you will have guidance to live life. Psychiatrists are trained to assess, diagnose, treat, and prevent mental illness. Different types of therapy, medicinal treatment, and at-home treatments are available to treat your mental health. These different types of therapy include:
Cognitive Therapy: This therapy Identifies and changes distorted patterns, emotional responses, and behaviors.
Dialectical Behavior Therapy: This therapy uses strategies to address thought patterns and behavior.
Multimodal Therapy: Mental issues are treated based on seven principles: behavior, affect, sensation, imagery, cognition, interpersonal factors, and drug or biological consideration.
Rational Emotive Behavior Therapy: This therapy identifies irrational thoughts and beliefs and how to recognize and change them.
At-home treatments include positive methods to help you improve your mental health, such as:
Confiding in someone you trust
Healthy diet
Creating a daily routine
Activities that fill your day
Contact Our Psychiatrist In Deer Park That Accepts Medicaid
Anxiety can have a drastic effect on your life. The Charles Evans Center is dedicated to helping those in need of guidance. Our fully experienced psychiatrist in Deer Park that accepts Medicaid, will guide you on your mental health journey. To schedule your appointment, contact us today.
---
What Is Seasonal Affective Disorder?
The seasonal affective disorder is a kind of depression related to the seasons changing. The depression begins and ends around the same time every year. Most people with seasonal affective disorder have depression that starts in the fall months and continues into the cold winter months but resolves in the spring and summer months. However, it can be the opposite for others. At Charles Evans Center, we have a psychiatrist in deer park that accepts medicaid prepared to handle symptoms associated with seasonal affective disorder.
Symptoms of Seasonal Affective Disorder
In most cases of seasonal affective disorder, symptoms start mild and worsen as the season progresses before going away again. Some of the general signs of seasonal affective disorder include:
Feeling sad or down most of the day

Losing interest in activities you enjoy

Having low energy and feeling lethargic

Sleeping too much

Craving carbohydrates leading to overeating and weight gain

Having difficulty concentrating

Feeling hopeless or worthless

Having suicidal thoughts
If you experience these symptoms, seek our psychiatrist in deer park that accepts medicaid.
Fall and Winter Seasonal Affective Disorder
Some symptoms of seasonal affective disorder are seen more in people who have winter-onset seasonal affective disorder. Some of these winter-specific symptoms include:
Oversleeping

Appetite changes

Weight gain

Tiredness
Spring and Summer Seasonal Affective Disorder
Some summer-onset seasonal affective disorder symptoms that are seen include:
Insomnia

Poor appetite

Weight loss

Anxiety

Irritability
Causes of Seasonal Affective Disorder
The exact cause of seasonal affective disorder is unknown; however, some internal factors can increase your chances of obtaining seasonal depression. These factors include:
Your biological clock – The reduced level of sunlight in the fall and winter months can disrupt your body's internal clock and cause depression.
Serotonin levels – Serotonin is the chemical in your brain that affects your mood. Reduced sunlight can lead to a decrease in serotonin levels, triggering depression.
Melatonin levels – Melatonin is a hormone that controls your sleep-wake cycle. The change of season can disrupt your melatonin balance and affect your mood.
Risk Factors of Seasonal Affective Disorder
Certain risk factors of seasonal affective disorder increase the risk of obtaining the disorder. One risk factor is your gender. Seasonal affective disorder is seen more commonly in women than men. Your age can also be a risk factor because seasonal affective disorder is more apparent in younger adults. Other risk factors associated with seasonal affective disorder include:
A family history of seasonal affective disorder

Having major depression or bipolar disorder

Living farther from the equator

Having low levels of vitamin D
Seasonal Affective Disorder Complications
You should take signs and symptoms of seasonal affective disorder seriously because they can get worse and lead to further problems if not treated. Some of the issues that can occur include:
Social withdrawal

School or work problems

Substance abuse

Other mental disorders like eating or anxiety disorders

Suicidal thoughts
Treatment Methods From Our Psychiatrist In Deer Park That Accepts Medicaid
If you have seasonal affective disorder, it is necessary to see a psychiatrist in deer park that accepts medicaid. Our specialist can give you the proper treatment such as therapy or medication. More specifically, treatment options include:
Light therapy – Being exposed to bright light within the first hour of waking up changes brain chemicals linked to mood.
Psychotherapy – Talking to a mental health specialist to learn ways to cope, change negative thoughts, and build healthy behaviors.
Medication – Antidepressant medications prescribed by a specialist can help prevent depressive episodes from occurring.
Lifestyle Changes You Can Make
In addition to receiving treatment for seasonal affective disorder, some lifestyle changes can decrease depression symptoms. These changes include:
Making your home lighter and brighter – Opening blinds and adding sunlight into your environment can boost your mood.
Get outside – Going on walks or simply sitting outside can allow you to get direct sunlight.
Exercise regularly – Physical activity can help relieve stress and anxiety associated with seasonal affective disorder. Being more fit can also help boost your mood.
Normalize sleep patterns – Go to bed and wake up at reasonable times to avoid sleeping too much or too little.
Visit Our Psychiatrist In Deer Park That Accepts Medicaid
If you are suffering from depression, visit our specialist at Charles Evans Center. Our psychiatrist in deer park that accepts medicaid can diagnose and relieve symptoms of seasonal affective disorder. Contact us today to get relief.
---
Understanding Dementia and its Impact
It can be hard to watch a loved one go through dementia. When we see someone dear in our hearts affected, we seek to provide the best care possible for them. That being said, sometimes care can be out of reach and costly. That's why you can count on the Charles Evans Center when looking for a psychiatrist in deer park that accepts medicaid. The best care doesn't have to be expensive. Here, we are a team dedicated to providing excellent care and compassion to our communities with limited income. 
What is Dementia?
Dementia is described as a decline in cognitive function. Dementia happens when neurons (or brain cells) degenerate. Any other disturbances that affect how brain cells function can cause dementia. Dementia can affect various functions, including:
Memory

Thinking

Language

Judgment

Behavior
If you're looking for a psychiatrist in deer park that accepts medicaid, the Charles Evans Center can help provide exceptional and affordable treatment.
What Are the Signs/Symptoms of Dementia?
When dementia is in its early stages, it can cause a variety of symptoms.
Resistant to change-

Someone with early dementia may be resistant and have difficulty conforming to changes in schedules or environment. 

Changes in short-term memory-

Having an excellent memory of an experience or event that took place 10+ years ago but can't remember what happened earlier today. 

Difficulty with word recollection-

Struggling to remember words.

Repetition-

Asking the same question, repeating the same task, or telling the same story over and over again.

Lack of direction-

No longer recognizes routes they've taken for years.

Difficulty following stories-

Struggling to follow the events of events, details, or descriptions of a story. 

Mood changes-

Someone with dementia may experience changes in mood such as depression, anger, frustration, and loss of interest in hobbies they previously enjoyed.

Confusion-

They may no longer recognize people, places, or events as if they haven't met someone or been somewhere. They may also be confused about how to perform tasks they've been doing for years.
It's sad to watch someone you love decline and lose the ability to do the things they used to. The Charles Evans Center is a psychiatrist in deer park that accepts medicaid, and we can help.
What Causes Dementia?
There are many different causes of dementia:
Neurodegenerative diseases-

Neurons stop functioning as they're supposed to and die. Brain cells dying disrupt messages being sent to your brain. The disruption of messages in the brain can cause:

Alzheimer's

Parkinson's with dementia

Vascular dementia

Chronic alcohol use disorder

Frontotemporal lobar degeneration- A few conditions fall under this term. These types of conditions cause damage to the frontal and temporal lobes of the brain. These conditions include:

Frontotemporal dementia

Pick's disease

Supranuclear palsy

Corticobasal degeneration
Other causes of dementia include:
Structural brain disorders

Metabolic disorders, like hypothyroidism, vitamin B12 deficiency, and kidney and liver disorders, to name a few.

Tumors or infections of the brain

Side effects of some medications.
Not all forms of dementia are permanent. Some may be reversible if caught early enough and treated. That's why calling a doctor is important if you notice or experience early signs of dementia. Here at the Charles Evans Center, a psychiatrist in deer park that accepts medicaid, we are here for you. 
What Types of Dementia are there?
It's easy to believe there is only one type of dementia. But actually, there are a few different types:
Alzheimer's-

This is the most common and is 60%-80% of dementia cases.

Vascular dementia-

Caused by reduced blood flow in the brain. 

Lewy body dementia- Protein deposits in nerve cells stop the brain's ability to send chemical signals. 

Parkinson's-

It's possible to develop dementia with Parkinson's disease.

Frontotemporal dementia- A term to describe a few conditions affected by various brain parts. 
What Treatment is Available?
There are two main types of treatment. There are medications and non-drug therapies. It is important to note that every medication treats not all types of dementia. Additionally, treatment is not a cure.
Medication
Cholinesterase inhibitors-

Releases a chemical called acetylcholine. This chemical helps treat symptoms of dementia and can also delay worsening symptoms of Alzheimer's disease. 

Memantine-

Delays cognitive and behavioral symptoms for people with moderate or severe Alzheimer's disease.
Non-drug therapies
Some symptoms can be managed by adjusting to life for them.
Get rid of any clutter or noise that may be distracting or take away focus. 

Break down everyday activities into more manageable tasks.

Occupational therapy.
Visit Our Psychiatrist In Deer Park That Accepts Medicaid
Here at the Charles Evans Center, we care about our patients. We are a psychiatrist in deer park that accepts medicaid. Great care doesn't have to come with a great cost. We have a dedicated staff treating our community, especially those with limited income because they deserve care too. With over 40 years of experience serving our community, we are confident in our dedicated and individualized treatment for you or your loved one. Please don't wait. Schedule an appointment with us today.
---
Directions From Deer Park To Our Bethpage Location!