Welcome to Charles Evans Center
Psychiatrist in Levittown that accepts Medicaid
Charles Evans Center – A Federally Qualified Health Center (FQHC)
The mission of Charles Evans Center (CEC) is to provide high-quality, comprehensive healthcare to underserved community members with limited incomes including those with autism, learning and developmental disabilities, and behavioral and mental health concerns. Looking for a Psychiatrist in Amityville that Accepts Medicaid? Contact The Charles Evans Center today for more information.
Overseen by culturally sensitive, credentialed medical staff, our patient-centered approach, high-quality primary and specialty services are provided regardless of a patient's background or ability to pay.
Why Charles Evans Center?
CEC provides a team-based approach by putting the patient at the center of their care. Using the highest standard of medical care we give the patients the tools they need to achieve a healthy lifestyle.
CEC Board Certified physicians provide more than healthcare, they provide life care.
Insurance & Payment
CEC accepts Medicare, Medicaid, and all Medicaid Managed Care Plans and Commercial Insurance with out-of-network benefits. A sliding fee scale is available. For more information please contact our office at (516) 622-8888.
Office Hours & Locations
Nassau County
857 South Oyster Bay Road, Bethpage, NY 11714
(516) 622-8888
Monday through Thursday, 8:00 a.m. – 8:00 p.m.
Friday, 8:00 a.m. – 5:00 p.m
Glen Cove
113 Glen Cove Avenue, Glen Cove, NY 11542
(516) 676-2388
Suffolk County
305 Oser Avenue, Hauppauge, NY 11788
(631) 524-5290
Monday through Friday, 9:00 a.m. – 5:00 p.m
Chemical Dependency Clinic
Monday: 9:00 am – 8:00 pm
Tuesday: 8:00 am – 8:00 pm
Wednesday: 9:00 am – 8:00 pm
Thursday: 9:00 am – 8:00 pm
Friday: 9:00 am – 5:00 pm
Mental Health Clinic
Monday: 9:00 am – 5:00 pm
Tuesday: 9:00 am – 7:00 pm
Wednesday: 9:00 am – 7:00 pm
Thursday: 9:00 am – 7:00 pm
Friday: 9:00 am – 5:00 pm
---
About Our Psychiatrist in Levittown that Accepts Medicaid
The Charles Evans Center (CEC) is a Federally Qualified Health Center (FQHC)* that provides integrated healthcare services at its Bethpage, Hauppauge, and now Glen Cove locations. We provide care with excellence and compassion to historically underserved community members with limited incomes including those with autism, learning and developmental disabilities, and behavioral health concerns. Learn more about our Psychiatrist in Levittown that accepts Medicaid today!
We focus on preventative healthcare to ensure healthy lifestyles and to minimize trips to hospital emergency rooms. CEC services are available to all community members and accept Medicare, Medicaid, Medicaid Managed Care, and private insurance plans.
Our physicians and support staff are bi-lingual in English and Spanish and other interpreters are provided according to need.
The specific services offered at the Charles Evans Center include:
Adult and Pediatric Medicine
Dental
Women's Health (Gynecology)
Behavioral Health (Mental Health and Chemical Dependency Services)
Neurology
Podiatry
Psychology
Social Work
Assertive Community Treatment (ACT)
Mental Health Housing
Case Management
Transportation
CEC recently merged with the Melillo Center for Mental Health in Glen Cove, a health center with over 40 years of experience serving the community in the heart of Glen Cove. Renamed CEC at Glen Cove, the Center will continue to provide supports that include a mental health clinic, outpatient chemical dependency outpatient services, assertive community treatment (ACT), supervised community residences, supported housing, and respite housing.
The Charles Evans Center is licensed by the NYS Department of Health, the NYS Office of Mental Health, and the NYS Office of Addiction Services and Supports and is supported by Nassau County Department of Human Services.
As a Federally Qualified Health Center (FQHC) the Charles Evans Center is a sub-recipient of Hudson River Health Care.
Services
Family Medicine
Women's Health/Gynecology
Neurology
Dentistry
Podiatry
Desensitization Programs
Behavioral and Mental Health
Psychiatry
Individual Counseling
Psychological Testing
Psychosocial
For patients who find that visiting the doctor or dentist can be a fear and anxiety-producing experience, CEC has created Social Scripts to help prepare for your next visit. Select the appropriate visit from the list below to see what you can expect to see on your next scheduled appointment.
---
What Are The Most Common Disorders?
Mental disorders, commonly known as mental illnesses or psychological disorders, can be defined as a wide range of behavioral or mental patterns that can impact several areas of life. It can cause distress and impairment in ones' life, inhibiting their proper functions such as thinking, speaking, or responding to certain situations. Therefore, it is important to understand the most common types of disorders. If you or someone you know may be suffering from a mental illness, contact us today at Charles Evans Center. Our Psychiatrist in Levittown That Accepts Medicaid will develop a treatment plan that can help you find relief and find ways to cope effectively. 
There are many kinds of disorders that fall into different categories. Although it is not a fully comprehensive list, below are the most common types of disorders: 
Anxiety Disorders

Mood Disorders 

Psychotic disorders 

Eating Disorders

Personality disorders
 If you or a loved one are experiencing any of the symptoms described below, our Psychiatrist in Levittown That Accepts Medicaid will provide proper diagnosis and treatment that is right for you. 
Anxiety Disorders
Anxiety disorder is an uncontrolled fear or response to certain situations or objects. It is diagnosed when a person's response to a situation isn't appropriate for that situation, the control of the response to that situation is missing, or the anxiety or response affects and/or interferes with normal functioning. Physical signs include panic, rapid heartbeat, or sweating. Common types of anxiety disorders include:
Social Anxiety disorder

– Having a fear of being watched, judged, and or embarrassing themselves.

Panic disorder

– Experiencing sudden fear or terrors when there is no real danger involved.

Specific phobia

– Having an irrational fear of specific objects or situations. For example, fear of snakes, fear of spiders, fear of heights, etc.
Mood Disorders
If you are experiencing a mood disorder, you may experience persistent fluctuations of sadness or extreme happiness. Your general state mood is distorted and not reflective of your current circumstances and can interfere with your ability to function daily. Common types of mood disorders include:             
Depression

-prolonged periods of extreme sadness.



Bipolar disorder

– shifts between extreme happiness, also known as mania, or feelings of extreme sadness, depression.



Cyclothymic disorder

– like bipolar disorder but less extreme. 
Psychotic Disorders
Psychotic disorders can be described as having distorted or abnormal thinking and awareness. People who suffer from psychotic disorders experience symptoms such as delusions, false beliefs, hallucinations, and hearing sounds or seeing images that are not real. Our Psychiatrist in Levittown That Accepts Medicaid can help diagnose and treat some common types of psychotic disorders which include:           
Schizophrenia

–  A severe mental disorder that affects multiple areas such as thinking, acting, expressing emotion, and perceiving reality. People with schizophrenia have trouble doing well in society and are often withdrawn and can appear to have lost touch with reality.



Delusion disorder

– Possessing a fixed false belief that could involve a real-life situation but isn't true. For example, the individual could believe they have a disease or are being followed, etc. 
Eating Disorders
People who suffer from eating disorders have extreme attitudes and emotions about their weight and body image. They develop an unhealthy relationship with food and it can interfere with their nutritional needs. Common types of eating disorders include:            
Anorexia disorder

– This involves having an extreme fear of gaining weight. People with anorexia will often diet and work out relentlessly to the brink of starvation. They will think they are overweight when in fact they are underweight and when confronted will deny there is a problem.

Bulimia disorder

– Episodes of binge eating followed by purging (vomiting) or fasting, or over-exercising to make up for overeating. People with bulimia will have normal weight but will see themselves as "fat" or overweight and often have feelings of disgust or shame with themselves.
Personality Disorders
People with personality disorders have traits that are extreme and inflexible. They cause stress and problems at work, school, and relationships. Their behaviors are viewed as or perceived to be different from societal norms and expectations and they can interfere with normal functions of daily living. Common types include:            
Antisocial personality disorder

– Having a disregard of social norms, rules, expectations, and the right to others. Lacking empathy for others and remorse for their destructive behaviors.



Narcissistic personality disorder

– Having a pattern of extreme or exaggerated self-image and self-centeredness. Tend to be more interested in themselves than others.



Borderline personality disorder

–  Unstable moods and emotions that affect relationships, behavior, and self-image. People with borderline tend to have intense relationships with their loved ones, followed by unpredictable mood swings, and impulsive behaviors.

 
Charles Evans Center – A Psychiatrist in Levittown That Accepts Medicaid
Mental disorders can be distressing and disruptive to one's life. Discovering ways to cope effectively and live a healthy lifestyle is crucial. That is why Charles Evans Center is here to provide high-quality comprehensive care despite a patient's background or ability to pay. Our Psychiatrist in Levittown That Accepts Medicaid will develop an individualized treatment plan that will help you relieve symptoms and cope effectively.
---
Mental Health Clinics Long Island NY
If you or someone you know is affected by any of the disabilities mentioned, Charles Evans Center can help guide you and give you the appropriate care. Our goal is to provide you with the highest quality care possible with our patient-centered approach. Call to schedule your appointment today! 
The Importance Of Preventative Care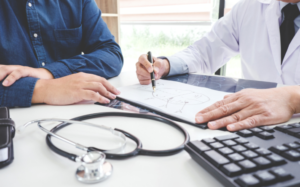 As we age, it becomes easy to cut corners when it comes to our health. However, the importance of visiting your physician once per year or more as directed cannot be understated. At Charles Evans Center, Mental Health Clinics Long Island NY are a multidisciplinary facility committed to providing excellent and affordable care to the traditionally underserved members of the community. We emphasize the importance of preventative medicine to help our patients live long and healthy lives.
Types Of Routine Exams:
Many aspects go into a person's health. As a multidisciplinary healthcare facility, our team understands this better than most. This is why Charles Evans Center, Mental Health Clinics Long Island NY is committed to providing our patients access to the vital medical examinations needed to keep them healthy.  Below are a few examples of the routine exams we offer, and what the practitioner does during them to allow for preventative care to be administered.
Physical Exam:
Take a brief look at your medical history and lifestyle behaviors.
Check your vitals, which include your heart rate, blood pressure, and body temperature.
Perform heart and lung exams.
Administer various other health-related tests.     
Dental Exam/Cleaning:
Examine your tongue, gums, cheeks, and teeth.
Perform X-rays to determine any misalignment issues or impacted teeth.
Call out any cavities and schedule an appointment to have them filled to fight against tooth decay.
Thoroughly clean your teeth and gums to remove any plaque or tartar to prevent gum disease.
Gynecological Exam:
Ask questions about your menstrual cycle, sexual activity, and any health changes that have occurred since your last visit.
Perform a pap smear to check for cervical cancer, HPV, and other abnormalities.
Administer pelvic exam to check for STDs and vaginal issues.
Examine your reproductive organs for complications that may arise during a potential pregnancy.
A Focus On Prevention:
For any medical condition you may face, the best treatment plans will always begin with prevention. It is always one of the main goals we'll focus on during any medical examination. After making a full evaluation of your health, we will provide medical advice and treatment for any issues that need to be resolved. Examples of advice that may be given includes:
Eating more fruits and vegetables and less processed foods.
Going for a thirty-minute walk each day.
Perform strength training at least twice a week.
Cutting back on smoking or consuming alcohol, if you do so.
Increasing your focus on brushing and flossing your teeth.
Visiting your medical provider more often.
Why Preventative Care Is Important:
While many people attribute illness to having unmissable symptoms, this is not always the case. For many people, symptoms of dangerous illnesses/conditions may lay dormant for weeks or months before presenting themselves.  By the time of their arrival, treatment will be more difficult than it would have been if caught earlier. That is why you must always focus on scheduling and attending routine medical exams. By doing so, our doctors can catch ailments before they reach a serious state.  Early detection allows our doctors to offer swift treatment, and provide advice on making changes to your lifestyle that prevents illnesses from reoccurring.
---
The Effects of COVID-19 On Mental Health
Have you or a loved one been affected mentally by the recent pandemic? Our Psychiatrist in Levittown That Accepts Medicaid may be able to help. During the beginning of months of the COVID-19 quarantine, mental health was a serious problem for people throughout the world. Many individuals were encouraged to stay in their homes or apartments with little to no contact with family members or outside people. Not being able to leave an NYC apartment for four months would make anybody start to see some mental health effects. 
Many people are also worried about future uncertainty regarding the pandemic. They are worried about their jobs, businesses, salaries, housing, schools, government, etc. Hopefully, in the coming months, things will begin to stabilize and return to some type of normality. Are you having a difficult time during the pandemic and need professional assistance? Our Psychiatrist in Levittown That Accepts Medicaid can help you. Consider booking an appointment with the Charles Evans Center. 
Pandemics Can Be Stressful
Pandemics can be a stressful time for everyone, including both children and parents. With the decreased amount of interactions with other people and the continuing social distancing, it is possible that you may feel isolated and lonely. Even though these tactics to prevent the spread of COVID-19 are stressful, they are necessary steps to help make the people safer and the community a safer place. The stress may be causing people to: 
Fear about loved ones, their jobs, financial security, or even the loss of services that you rely on 

Sleep and eating patterns disrupted 

Difficulty sleeping or focusing 

Chronic problems becoming worse 

Worsening of mental health and problems 

Increase the use of alcohol, tobacco, or other dangerous substances. 
Healthy Ways to Cope With Stress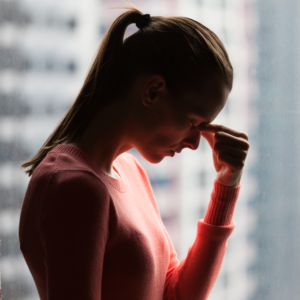 It is important to worry about you and your loved ones during these stressful times. There are many ways that you can healthily cope with the stress that you are enduring. Some ways are by:
Eating healthier and smarter 

Catching up with family and friends over the phone 

Going for a walk with friends, but keeping a social distance 6 feet away

Exercising at home or in your neighborhood

Catch up on some T.V. shows and movies that you have been missing out on 

Talk to a therapist or a trained professional over the phone or video chatting 

Take time to take a break and unwind 

Turn the news off and take a break from the sad stories 
Psychiatrist in Levittown That Accepts Medicaid
Charles Evans Center is here to help you with any problems you may be experiencing. We offer a wide array of services that may be able to help from dentistry, podiatry, to neurology. Our staff's goal is to make sure our patients feel their best and healthy. If you are looking for a Psychiatrist in Levittown That Accepts Medicaid, consider contacting Charles Evans Center to book an appointment.
---
What are Treatments for Opioid Misuse and Addiction?
What is Opioid Abuse?
Opioid abuse is one of the most common drugs that involve the consumption of medicines and illegal drugs. It makes people so addicted to opioid drugs that some people are dependent on them every day. Opioid Abuse is a bad way of being treated by being dependent on drugs that you should not be taken unless the doctor has prescribed you a drug to heal you from pain. At Charles Evans Center, we will help you to overcome the obstacles you might be facing, and treat you in a friendly manner where you would see treatments that will improve your health. Psychiatrist in Levittown that accepts Medicaid will serve you with full dignity and respect because their priority is their patients first. 
What Are Common Signs of Opioid Addiction?

Changes in sleep habit

Isolation from friends & friendly

Lack of hygiene

Constant issues with financial need

Relationship issues

Divorce

Flu symptoms 
Many treatments are offered at Charles Evans Center that will treat you if you are using opioids in the wrong way and will help to improve your addiction. Remember your health is your success! One of the most effective treatments for opioid addictions is therapy and counseling. It is one of the most natural ways of treating yourself without taking any sort of medication. The medicines will only make your body weak and dependent. That is why Charles Evans Center will prescribe you a Psychiatrist in Levittown that accepts Medicaid. 
Contact Us For Psychiatrist in Levittown that Accepts Medicaid
Therefore, you should seek help on time because you do not want drug consumption to negatively impact your body. If you need to make your appointments with us, make sure you visit our website. Do not hesitate to give us a call if you have any other questions. We are always here for you and provide you the best services that every patient deserves. Your health is our priority! Visit the Charles Evans Center today!