Gynecological Services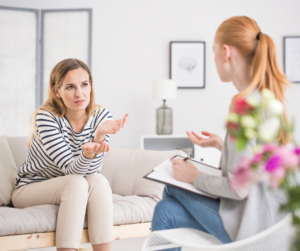 Because of the nature of gynecology, we often receive difficult, or hard to answer questions because of the role the gynecologist has in society. This is why, at the Charles Evans Center, we dedicate ourselves to pushing the mold in patient education so we never have the feeling that a patient is going to ask a 'silly' question. We believe that there are no wrong answers from any person from just about any walk of life. That is why we're ranked one of the top centers for Gynecology in Nassau County that Accepts Medicaid. 
No matter what the issue may be, our staff and specialists at the Charles Evans Center make you feel right at home, so you don't have to remain passive if there is a pressing matter with your doctor for your bi-yearly visits. That time can be spent getting better, recovering, or just having peace of mind by asking that urgent question of yours. For more information on how you can contact one of our specialists at one of the top centers for Gynecology in Nassau County that Accepts Medicaid, visits our website, today!
Different Gynecological Services
Some of our patrons are surprised by the amount of information and services the gynecologist can provide to them. The range of services is unique to our practice and makes caring for our patients diverse and extremely useful. That is why our staff at the Charles Evan Center has conducted a list of services that are available and may be unknown when it comes to the gynecology services we can provide. In this list, we've sought out our most popular services, and some of the more relatively unknown ones, that being said, they're all viable as great resources for your health and wellness. 
These services include

Adhesiolysis

– This is the removal and further examination of the possible lesions.

Colporrhaphy

– the repairing of the wall of the vagina. This references the repair of herniation within the vaginal wall.

Fluid-contrast Ultrasound

– This is the evaluation of both the uterus and the uterine cavity in order to ensure vaginal health.
Gynecology in Nassau County that Accepts Medicaid
From these three procedures, we can glean the purpose of the gynecologist as caring to the health and evaluation of health. Our gynecology in Nassau County that accepts Medicaid at the Charles Evans Center is ready to work for you and your health as soon as you're ready. Contact us today to learn more!