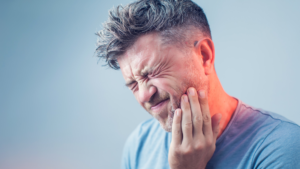 Everybody knows the pain of a toothache all too well. The pain can cause you to not want to eat, or even move for days. If you are experiencing a toothache, and can't get to a dentist in Freeport that accepts Medicaid; try a home remedy. Our team at CEC Health Center can give you the care that you need. Contact us for more information about our services. 
What Causes a Toothache?
There are many things that can get in your teeth and gums that can cause you to have a toothache. The list for causes of a toothache can go on and on, but here are some of the most common causes:
Tooth decay- nerves are exposed due to bacteria decaying a tooth/teeth away

Filling falls out- similar to tooth decay, when a filling falls out nerves are exposed (causing pain)

Any surgery or direct trauma to the facial area

Wisdom teeth- when wisdom teeth are coming in and breaking through the gums 

Grinding teeth- many people grind/ clench their teeth while they are sleeping 

Gum disease 

Sinus infection 
Getting Rid of the Toothache: Dentist in Freeport that Accepts Medicaid
There are a number of ways someone can get rid of a toothache. Over-the-counter medications are the most common way people relive and toothache pain they might experience. Avoiding cold and/or crunchy foods can definitely help someone facing any sort of tooth pain. Using mouthwash is another option since it contains alcohol; which will help clean the tooth. Lastly, using an ice pack can also be beneficial when trying to relieve pain from a toothache. If some or any of these options aren't easily available to you and you can not contact a dentist in Freeport that accepts Medicaid, look up a home remedy. 
Home Remedies
Home remedies are treatments used to fix a pain or ailment with easily accessible items you will have laying around your home. Some of these remedies are:
Mango bark

Clove

Sweet potato leaves

Pear seed and bark 

Sunflower leaves

Garlic

Saltwater rinse

Hydrogen peroxide rinse
Contact Our Dentist in Freeport that Accepts Medicaid Today!
If you are experiencing any pain in your tooth you feel isn't normal give us a call. We will give you an appointment as soon as we can. If your toothache lasts for more than a couple of days, or you are experiencing a headache or fever, call a dentist in Freeport that accepts Medicaid immediately. Our patients are important to us, and we will provide them with the best care around. Call us today to schedule an appointment with us, toothache or not!