By Dr. Christine Brown, Chief Medical Officer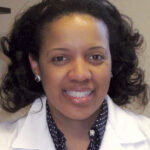 We are proud to announce that CEC Glen Cove will have the grand opening of its Article 28 Medical Facility in April, 2022. New services to be provided there will include Primary Care (Adult and Pediatric), Women's Health, and Family Dentistry. Historically, CEC Glen Cove has specialized in providing Mental Health and Chemical Dependency services under OMH (Article 31) and OASAS (Article 32), respectively.
With the addition of Article 28, CEC Glen Cove will be the first site on Long Island to offer services provided by the Department of Health, Office of Mental Health and the Office of Addiction Services and Supports at one location. This is the true gestalt of healthcare!