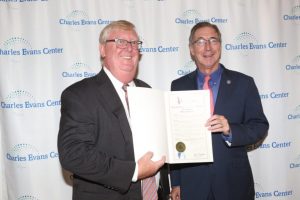 The Charles Evans Center (CEC) recently celebrated its 6th anniversary as a Federally Qualified Health Center (FQHC) with a dinner at the Cottage at the Milleridge Inn. The event also honored Peter R. Epp, CPA and partner with CohnReznick; Arlene González-Sánchez, Commissioner of the New York State Office of Addiction Services and Supports; and Ann Marie T. Sullivan, M.D., Commissioner for the New York State Office of Mental Health; recognizing all for their service to their communities.
"For the past 20 months, the Charles Evans Center, and indeed our nation, has been forced to respond to a healthcare crisis the likes of which few of us have ever seen," said Dr. James Dolan, Executive Director of CEC. "The Charles Evans Center was able to navigate this unprecedented challenge because of the commitments we made years ago…to provide access to high-quality healthcare to underserved members of the community…and above all, provide not just healthcare, but lifecare."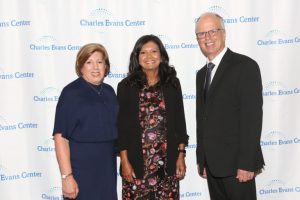 CEC began as an FQHC in 2015, operating in Bethpage on the campus of Adults and Children with Learning and Developmental Disabilities, Inc. (ACLD), a nonprofit providing programs, services, and support for adults and children with learning and developmental disabilities in Nassau and Suffolk Counties. "This dinner has been years in the making," said Dr. Anne Emerson, Chairperson for the Board of Directors of CEC. "…we are so happy to be here celebrating CEC's accomplishments. Part of our success is owed to the backbone of CEC – our talented and dedicated staff."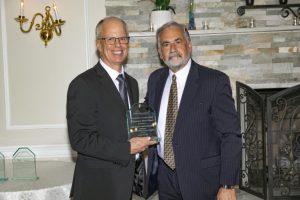 CEC honored leaders in the community. Peter R. Epp received the Corporate Leadership Award.  Mr. Epp is a partner with CohnReznick, and currently serves as a leader of the firm's community health and industry practice. Ms. González-Sánchez received the Distinguished Service Award, for her work in the promoting recovery for those with substance use disorder. Ms. González-Sánchez has over 30 years of experience in the fields of Behavioral Health Services and Administration, Health Policy Development, and Medical Research. She served on former Governor Cuomo's Medicaid Redesign Team Behavioral Health Subcommittee, and as the First Vice President of the National Association of State Alcohol and Drug Abuse Director Board. Dr. Sullivan received the Lifetime Achievement Award, for her career-long devotion to the Mental Health Field. Dr. Sullivan is responsible for a multifaceted mental health system that serves more than 700,000 individuals each year. She is a strong advocate for her patients and profession and has published and lectured on best practices in community psychiatry.
The evening included a goods and services auction and a special tribute to the CEC staff. Thanks to the generosity of the attendees, sponsors, and donors, CEC raised $46,000 gross revenue for their organization.
The evening's sponsors included Gold Sponsors, CohnReznick, Nixon Peabody, and Solutions 4 Community Health; Silver Sponsors, Anne and Tom Emmerson, Elaine and Robert Goldsmith and Irwin Siegel Agency; Bronze Sponsor Alan and Ellen Spiegel; Giveaway Sponsor Pilot|RB, and Auction Sponsor Henry Schein.